The McKinley Club
Winner of Best B2B Website Design of 2019!
The McKinley Club is a co-working space in Downtown Phoenix with a fun and engaging brand. We brought their brand personality to life through a new website.
Our Role
Web Design & DevelopmentBranded Print Collateral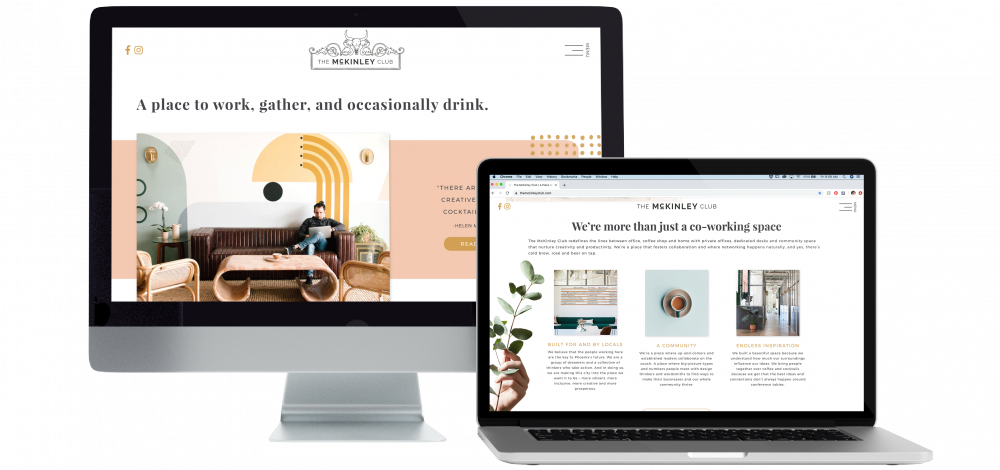 A WEB PRESENCE THATS AS UNIQUE AND INVITING AS THE SPACE IT REPRESENTS
The McKinley Club is has a distinct charm to it and it was essential that we capture that in the website we designed for them. From showcasing the uniqueness of the artwork to featuring the members of the community itself, we aimed to bring the web visitor into the space as much as possible.
ELEMENTS THAT ADD INTEREST
Details matter at The McKinley Club and so do they on their website as well.
TELLING A STORY THAT DRAWS YOU IN
As masters of content, we wanted to organize The Mckinley Club's new website in a way that made sense and was easy to follow, and we wanted to throw in a little fun as well.